Father's Day is just a few days away! It's the perfect time to visit Domain XCIV and pick up a unique gift your dad will love. They are also offering free gift wrapping for Father's Day so once you leave the store, you are ready to celebrate Dad!
Jack Black – Men's Skin Care and Shaving Products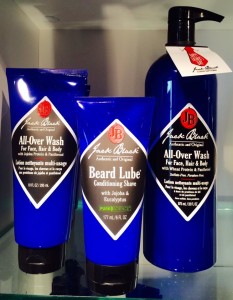 Domain XCIV carries the award winning men's skin care line, Jack Black. If you want to help Dad revitalize or start a skin care routine, you can't go wrong with Jack Black.
18.21 Hair and Body Gel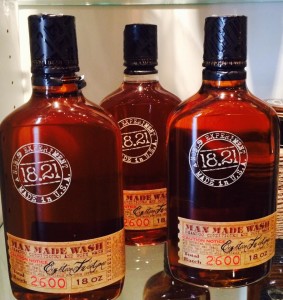 If you want to stick with a skin care gift but want something a little different, pick up a bottle of 18.21 Man Made Shampoo and Body Wash.
"18.21 Man Made Shampoo and Body Wash – With hints of Vanilla and Tobacco, it doesn't get more manly than this. In an awesome way. Even with its no sulfate and paraben formula, 18.21 Man Made Shampoo and Body Wash still produces a rich, thick lather. 18.21 Man Made Shampoo and Body Wash also provides weightless moisture to your hair, making it a perfect substitute for conditioner as well."

Product description from https://www.haircareusa.com/18-21-man-made-shampoo-and-body-wash/

Sempli Wine Glasses and Decanters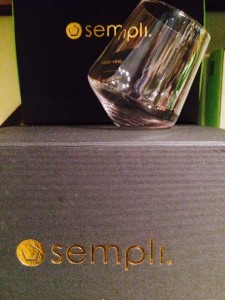 If Dad's a wine lover, he will appreciate Sempli's innovative designs. Sempli's wine glasses are designed to enhance your wine drinking experience:
"Made from lead-free crystal, their unique stemless construction creates a swirling rotation when set down—which assists the oxygenation of the wine. Enhance the sensory experience of enjoying a glass of your favorite vino."

Product description from http://shop.sempli.com/product/cupa-vs-wine-glass

Fletchers Mill Pump & Grind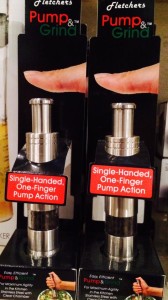 If Dad likes to cook, Fletchers Mill Pump & Grind mill will make his life easier in the kitchen. It's designed for easy, one-handed use. Be sure to grab one for salt and one for pepper!
The Great Scrape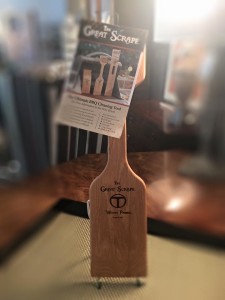 For the dad who loves to grill, pick up the Great Scrape:
The Great Scrape is an all natural BBQ cleaning tool. It is an alternative to the old metal wire brush. It custom grooves to uniquely fit your barbecue grill without having to worry about metal bristles or harming your grill grates. It is made of solid hard wood and is designed for years of grilling pleasure. It makes for the perfect grilling accessory or BBQ gift."

Product description from http://www.thegreatscrape.com/

Antica Farmacista Champagne Black Label Diffuser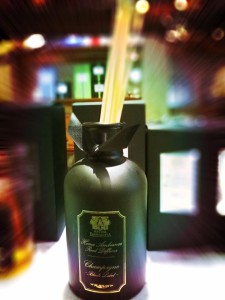 Why not celebrate Dad, with champagne he can enjoy for months instead of moments?
Antica Farmacista brought back their "top selling original fragrance, Champagne (also known as Prosecco). A crisp, citrus infused scent evoking sparkle, effervescence and the celebration of fine bubbly."

Product description from http://www.anticafarmacista.com/fragrances/by-type/limited-edition/champagne-black-label

Executive Desk Set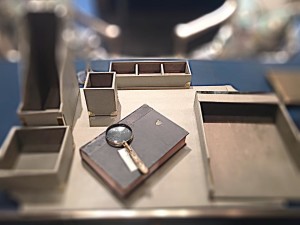 If you think your dad would like a gift to help him have a stylish and well-organized desk, Domain XCIV has executive desk sets available with either 5 or 8 pieces.
Domain XCIV
3100 W 7th St, Ste 112
Fort Worth, TX
(817) 336-1994
http://www.domainxciv.com/