If you're looking for the perfect place to take your dad for Father's Day, be sure to check out the great dining options at Museum Place!
Eddie V's Prime Seafood
If he's is a fan of martinis, seafood, steak, and live jazz then treat him to a night at Eddie V's Prime Seafood. Eddie V's wants your visit to be a night to remember:
Seafood is what we're known for, but our specialty is excellence. Fish arrive daily from pristine waters around the world including Swordfish from Block Island, Scallops from George Banks, and YellowFin Tuna from the Caribbean. USDA Prime steaks are hand cut and specially aged for more than 28 days to ensure peak flavor. Devotion to excellence is the guiding principle in all that we do. From making fresh tortillas by hand daily for our lobster tacos to including a full half-pound of Jumbo Lump crab meat in our crab cakes, we strive to go above and beyond in every step of preparation. Our intent: to prepare the finest meal you've ever had.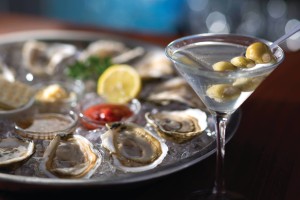 To make reservations call (817) 336-8000, or reserve your table online at https://www.eddiev.com/reservations.
Blue Sushi
If you think he would like a fun atmosphere with great food then try Blue Sushi Sake Grill. Blue Sushi describes the restaurant as "Sushi with an American Attitude":
Fresh and energetic, Blue offers an inspired mix of creative sushi for purists and adventurers alike. Happy Hour has put Blue on the map, offering value and variety without sacrificing quality or experience. Blue's vibrant scene offers a dining experience full of creative flavor and intense with spirited atmosphere. A large maki, sashimi and nigiri menu is complemented by Asian-inspired cold plates, hot plates, entrees, soups, salads, desserts and an extensive sake menu.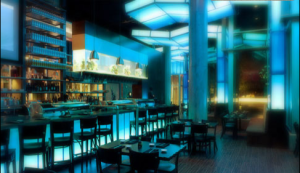 For reservations call (817) 332-2583, or reserve your table online at https://www.seatme.yelp.com/r/blue-sushi-sake-grill-fort-worth/.
World of Beer
For a more relaxed atmosphere, check out World of Beer. If you aren't familiar with everything World of Beer has to offer, here's what they have to say:
At World of Beer, we've got 50 craft beers on tap, over 500 in the cooler and a menu of tasty tavern fare that's crafted to go perfectly with beer. And whether you're a beer master or just beer curious, our insanely knowledgeable staff is here to guide you through every last pint, pour, and pairing. So c'mon. Let's go. Because there's no better place to go around the world, one sip at a time.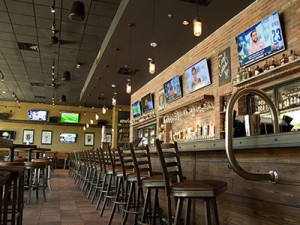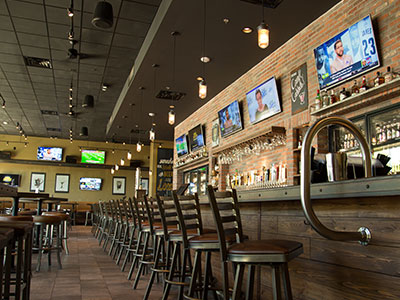 In addition to their impressive selection of beers, this is the perfect chance to try the specialty menu items featured on their Summer Plates & Pints Menu. World of Beer also has a great patio where you can enjoy BEERUNCH on Sundays from 11-3.
If you thought it couldn't get any better, World of Beer is also offering some bonus gifts when you pick up a $30 gift card for dad!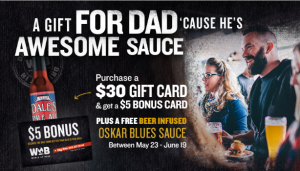 We hope to see you and your dad at one of these great restaurants on the 19th!